WAKS Blown Glass Collection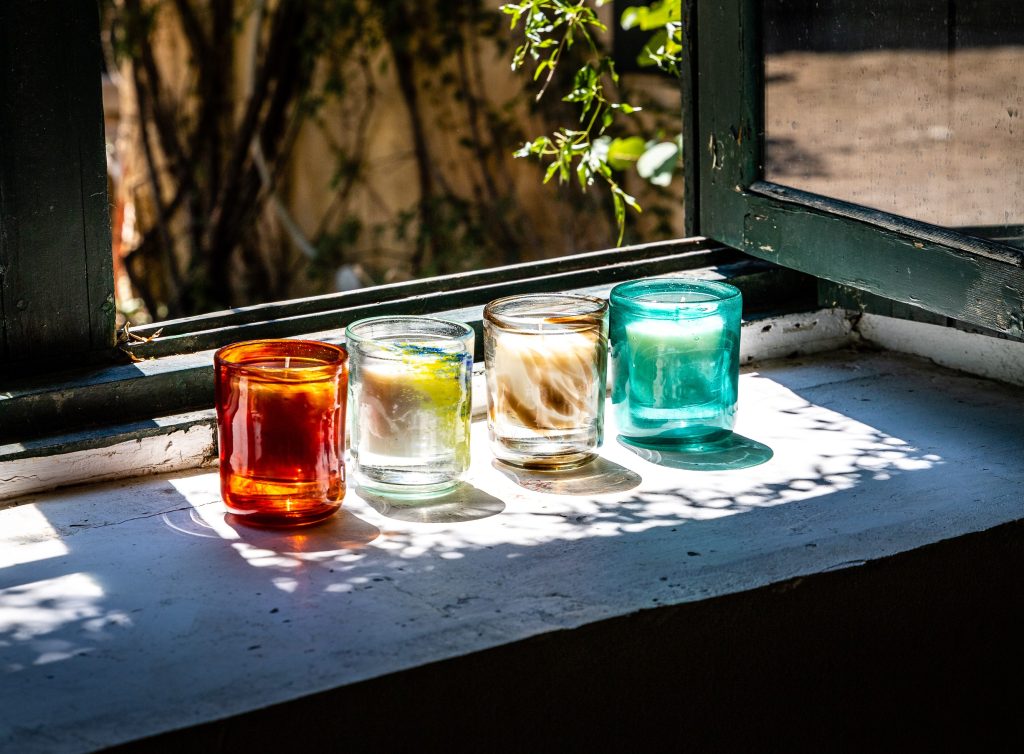 Where design meets tradition!
Handcrafted by a master glassblower with over 50 years of experience, each piece from the WAKS Blown Glass collection is a true work of art. Like the rest of our collections, these candles are hand-poured in Athens, Greece using our signature natural wax blend, made of soy, coconut, and beeswax. This blend is designed to provide an ideal burn and allow the candles' scents to develop fully – something that is further enhanced by the 100% cotton wick. Each vessel is eco-friendly, reusable, and refillable since you can restock them with the scented candle refill of your choice! Choose between five vibrant color combinations and scents, including Acai Berry – Red Glass, Sweet Vanilla – Tortoise Brown Glass, Myrrh – Petrol Glass, Gardenia – Opaline Green Glass, Sandalwood – Blue & Yellow Glass, and Citronella – Turquoise Blue Glass (limited edition).
Discover the collection and fill any space with beautiful colored lights and incredible fragrances!
Scent of the month: Acai Berry
---
WAKS x Christina Morali Ceramic Collections
---