We started WAKS in 2005, with a simple intention; create beautiful candles to complement your mood and your favourite spaces, no matter the season. 
Our candles and diffusers are available in a variety of glass, ceramic and wooden vessels. Either for a quiet reading corner or a large dinner party, you will find the perfect fit.
We hope you enjoy them from first burn to last. 
Yannis and Evie​​ Lemos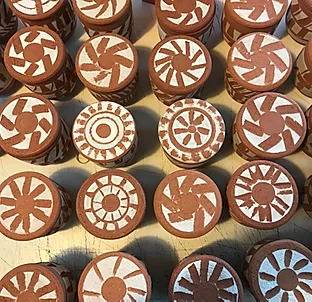 CRAFT
We are proud to work with makers from all over Greece to create our ceramic collections.
Small batch production and individually added details mean that no two are quite the same.
WAX
Our candles are filled with natural wax and set with a 100% cotton wick.
They are hand poured in our production unit in Athens.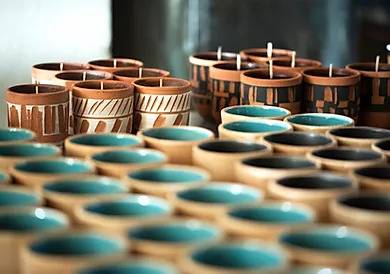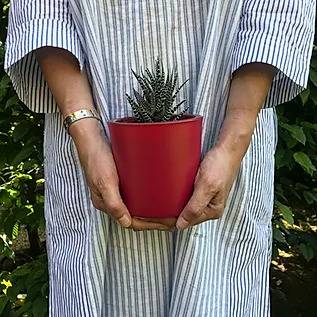 POTS
Our vessels can be kept forever.
Reuse them for plants, stationery even kitchen spices.
Unleash your imagination and keep enjoying your pots with or without WAKS. ​
---
Our Philosophy
Our mission is to create high quality, beautiful candles to complement your mood and your favorite spaces any time of day. We truly believe in the power of a well-made candle to transcend time and place. Each burn is another opportunity to explore the vast horizons of your imagination or to create everlasting memories with your loved ones.
Waks is also rooted in Greek-ness. Greek traditional crafts and clay-making techniques inspire our vessels and pots, Greek nature, rich, varied and wild, gives birth to our scents while Greek craftsmen make all our creations. Therefore, we cannot turn a blind eye to the environmental impacts of production. So, we are continuously improving our operation to become as sustainable as we can be.
Here are our sustainable initiatives and achievements so far:
Our raw materials & products. We use eco-friendly and cruelty-free raw materials for all our products. Our candles are made using a blend of soya and beeswax to ensure their high quality. We believe in creating everlasting products. Therefore all pots, vessels and bottles can be easily repurposed and reused around your house and garden. To further promote the reusability of our pots, vessels and bottles and extend their lives, we provide a refill service for our candles and diffusers. Thus, you can keep each pot and vessel forever and use it as a launchpad to your creativity, trying infinite aromas and scent combinations! The rest of our packaging is fully recyclable.

Our production. We have a small production facility in Athens, in compliance with all EU standards. There, all our candles are hand-poured and hand-packaged, made in small batches with the highest quality standards. We also ensure that all our employees earn an above-living wage. Our production site is located just a few kilometres away from our store, allowing us to keep our carbon footprint low.

Our craftsmen. We are inspired by Greek artists and traditional techniques and are committed to promoting them. We actively support local businesses and partner with Greek artisans and craftsmen for our collections.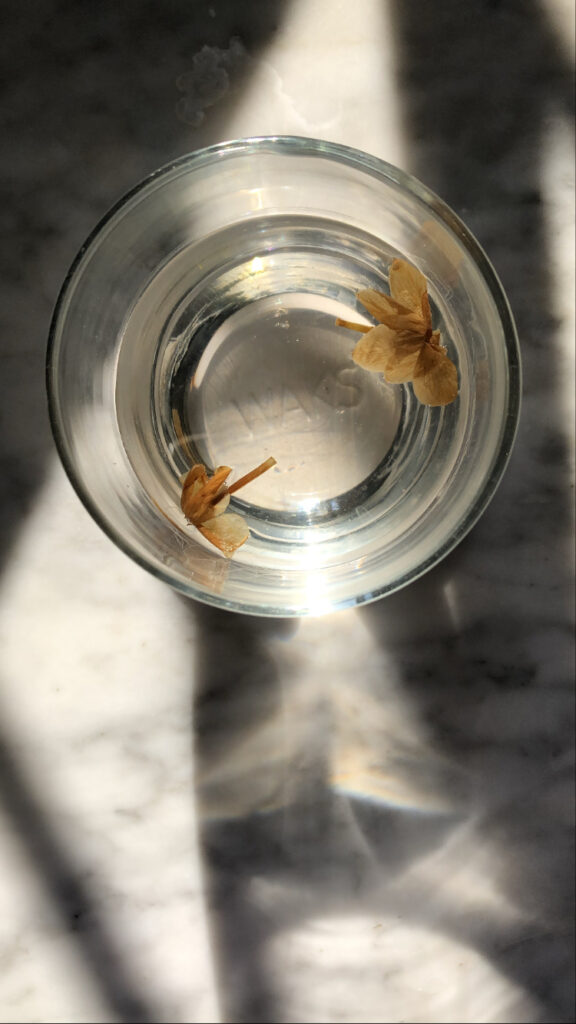 ---
"The days of the future are standing ahead us
like a series of candles lit –
golden, warm, and lively candles" – C.P. Cavafy